Why you should

consider moving today
If not now, then when? How many times have you put off doing something for yourself? Now is not the right time. I'll do it later when I need assistance. Sound familiar? You've given yourself so many excuses that at this point, they feel justified. The truth is, they are not, and deep down, a part of you is aware of this.

Making a big decision can be challenging but when the time is right and the benefits
significantly outweigh your doubts, the right choice is both clear and compelling.

By now, you're familiar with the many perks, services, and amenities available at Senior Living Communities. Yet, there are other benefits you may not be aware of. For instance, did you know that there are life-changing advantages associated with community living? Let's explore some of these bonuses along with the changes we're seeing in the real estate market and our latest summer special.

The Powerful Health Benefits of Human Connections
"The Village Effect" is a concept supported by studies in social neuroscience, and it makes the case for just how important human connection is in the life of a senior.

The key to achieving and maintaining that human connection can be choosing to make a senior living community your home.

Why? Because senior living communities offer a range of "village" touchpoints, enabling seniors to engage in socialization activities rather than isolate themselves and suffer the many negative effects of loneliness that eventually leads to a decline in health.

Studies have shown that having social interactions and close relationships has twice the impact on life expectancy as exercising and taking medication for blood pressure.

Senior Living Communities provide proximity to neighbors, planned social engagements, and accessible transportation. These opportunities provide fundamental ways for seniors to live with others, eat with others, exercise with others, and have fun and play with others. These are just a few of the many ways community living can help seniors connect.

Compelling Real Estate Realities for Seniors
The housing market is booming! After a year of pandemic-style living, it seems houses are selling in a matter of hours. Interest rates are at historic lows, and the demand for housing is at an all-time high. The National Association of Realtors recently reported the median sales price of homes to be up over 17% since last year.

As the housing market continues to flourish, many older adults are wondering if now might be the best time to sell and finally make that move to a senior living community.

Seniors who are keen on the real estate market and have been researching Senior Living may have a sense of urgency in this matter. In this case, the first thing to do is speak with a local real estate agent to get a better idea of your home's value and what you can realistically expect in today's market.

Then, get in touch with one of our Senior Living Consultants to clarify those final questions on what life at a senior living community actually looks like. The best thing you can do today is arrange to take a tour and see for yourself.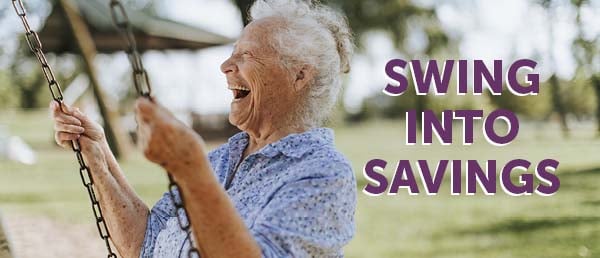 Get back into the swing of things! Make your move to a UMH Community and develop close relationships and social bonds to start living a fuller, happier, and healthier life.
During your first year, you can save up to
$4,000*
Chef prepared meals daily

Weekly housekeeping and laundry

Certified nursing assistants on-site 24-hours/day

Health and wellness services

Reception desk staffing/concierge services

On-site Nursing Team available seven days a week

Beauty salon and barber services onsite

Events, outings, and scheduled transportation
Speak With A Specialist Today!
Complete the form to your right to get started or call us at
877-929-5321
to speak with a specialist today.
Not sure if you're ready for Senior Living? Learn about your options with this quick 4 - 5 minute survey - Start Now.
*Occupancy must be taken within 60 days of inquiry to qualify.