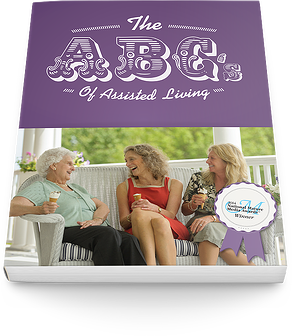 If you're a caregiver exploring senior living options for your loved one, or perhaps looking into the possibility of making a move to an assisted living community yourself, then this guide was written with you in mind!
For professionals working in the medical field with clients or patients who may need a bit more assistance with their daily routine or are looking for a maintenance-free lifestyle….this was written for you as well!
This eBook received the Silver Award in the category of web-based resources and tools for senior living by the Mature Market Resource Center.
This resource consists of carefully chosen senior living topics, covering each letter from A-Z. Each topic provides helpful insight into everyday life at a UMH assisted living community.
In this eBook you'll find:
Valuable thoughts and opinions from UMH staff and family members (and a resident, as well!)
An overview of what to look for when choosing an assisted living community for your loved one
Points to consider when evaluating and comparing the care environment and culture of senior living communities
Opportunities to take a closer look into the real world of assisted living
We invite you to use this resource as a guide to assisted living. It contains many points to consider and reflect on, regardless of where you are in your search for senior living options.
Download today by filling out the form on the right.