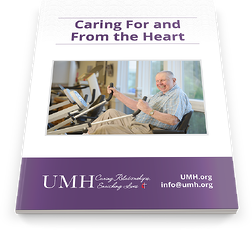 Our guide "Caring For and From the Heart" focuses on the impact of heart disease for seniors, as well as prevention methods to ensure a healthier life.
Understanding the importance of maintaining a healthy heart for you and loved ones is essential.
In this guide, we discuss:
Healthy Initiatives
Ways to manage stress
How to establish positive relationships
26 acts of kindness
Read our heartfelt resource that focuses not only on what we can do for the body, but also for the mind and the spirit; truly caring for and from the heart.