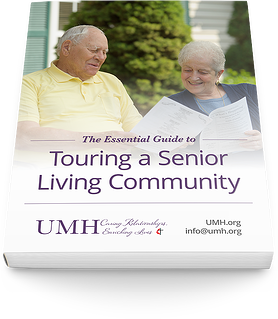 Finding the right senior living community for you or your loved one is an important life decision in ensuring your future is a relaxed and comfortable one.
So how do you separate each community you're considering in order to make the best, most informed decision?
We've detailed the essential questions and considerations that should go into any decision-making process so you or your loved can feel assured with the community of your choosing.
In this guide, you'll learn:
Essential questions to ask when touring a new senior living community.
What to consider regarding the importance of activities, transportation, health and wellness, the facility & more.
Your own printable tour guide checklist!
Your move to a senior living community is a big decision for you and your family. Be sure you're fully prepared and make the best decision possible regarding the future.