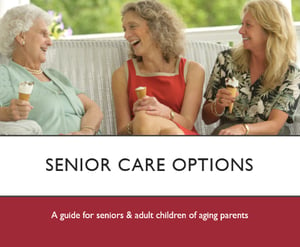 Are you in need of an overview of possible senior care options?
As you've most likely come to realize, the aging process is inevitable. Whether you're caring for a loved one or going through the process yourself, you've probably experienced some uncertainty and hesitation on how to handle this change.
In this guide, you will:
Learn about home care, adult day care, CCRCs, independent living, assisted living, memory care, skilled nursing/rehab and hospice care
Read vocabulary terms you should know
Find UMH contact information if you're looking to learn more about your options
To download this FREE slideshow, please fill out the form.