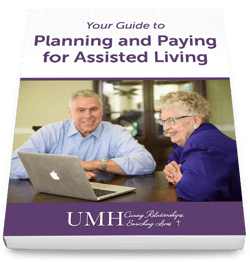 This resource will help you in your search for senior living! It breaks down all the steps you will need to take, all the aspects of senior living you will need to consider and help you understand your different payment options.
Your Guide to Planning and Paying for Senior Living will help you evaluate your current situation, plan for future care and living needs and finally, understand how to afford this new chapter in your life. We pose many questions to consider before making a decision and offer guidance into the planning and paying aspect of finding the perfect senior living community.
A few topics covered in the guide are:
Using financial calculation worksheets to look at current living costs
Planning ahead for the care your loved one may need
Considering the value of what you're getting – Exploring the "You get what you pay for" adage
You have more options than you think: Ways to afford senior living
To download this FREE guide, please fill out the form and get immediate access to your guide.