Life at Crosby Commons
A small and home-like independent and assisted living community
What I Love Most About Crosby Commons is...
"From the Director, the staff and residents, this is the most outstanding assisted living facility our family could have experienced. There are always things to do and places to go. The food is delicious, abundant and a great variety to suit every taste bud. You walk into Crosby Commons front doors and feel instantly welcomed and at ease."
- Angela, Crosby Commons Family Member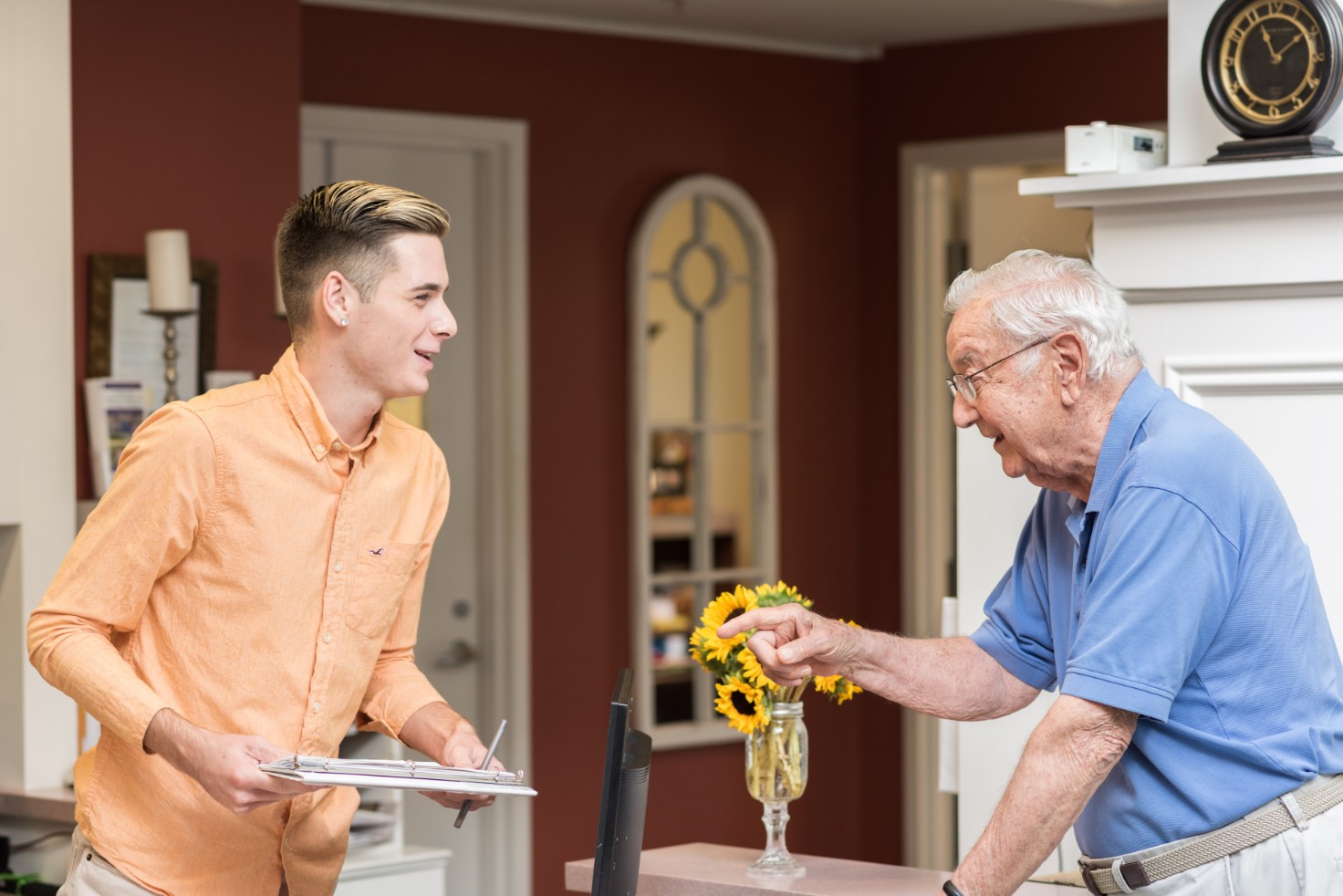 The Feeling of Home
Regularly, we hear about "the feeling" visitors get when they walk into Crosby Commons...The sense of comfort, of family and home.
Our assisted and independent living community in Shelton is proud to provide a welcoming and safe environment for seniors.
With various apartment layouts, residents find the perfect fit for them and enjoy beautiful common spaces, lounges and a family-style dining room. Activities, outings, and meals are influenced by resident preferences and each resident is encouraged to be as active or private as they would like.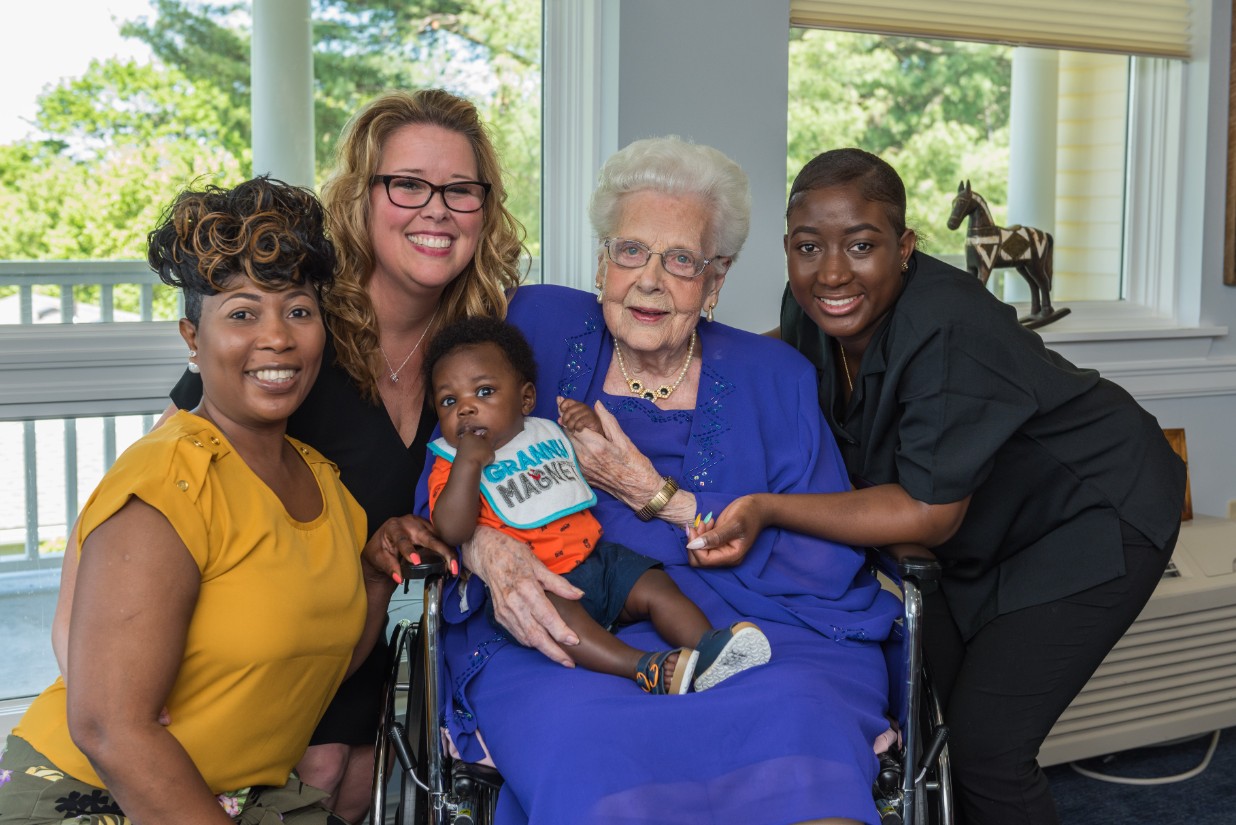 The Staff
At Crosby Commons, you won't find nurses wearing scrubs. Our philosophy is that this is the residents' home, and staff members are guests, caring for and serving the residents with the utmost care and compassion. The community is designed as an inviting and nurturing place where residents are proud and happy to "hang their hats."
From the moment you enter our doors, you'll feel the kindness, patience and commitment each member of our team encompasses. As part of the local not-for-profit organization, United Methodist Homes (UMH), Crosby Commons follows the strong Mission and Values of Respect, Spirituality, Excellence, Collaboration and Stewardship.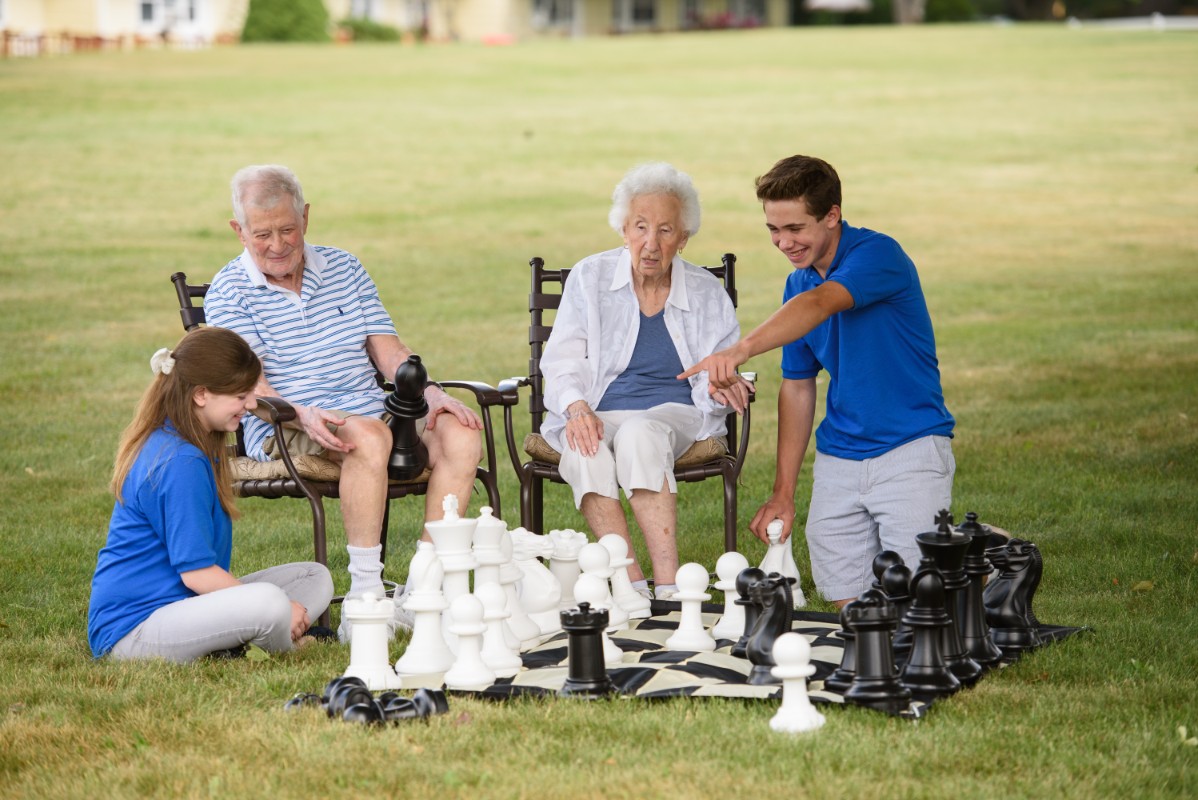 Activities and Meaningful Living
At Crosby Commons, meaningful activities, programs, and outings are developed around your loved one's interests, offering purposeful and engaging opportunities.
From the Cherry Tomatoes gardening club, walking club, happy hours on the back patio, Wellness Center fitness classes, musical entertainment, volunteer opportunities, and out-trips, there is never a dull moment.
Residents pick and choose which programs to participate in while staying active and making new friends.