The Wellness Center
An environment based on the philosophy of empowerment, education, holistic wellness, and active living.
Pay Us a Visit
Come visit the Wellness Center, a place where physical therapy and overall wellness are key. Enjoy the personalized instruction, aquatic pool, and amazing staff to find out just what makes the Wellness Center so special.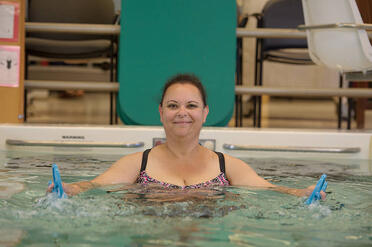 While visiting, learn all about these included features:
State of the art gym equipment
Innovative aquatic therapy
Personalized, award-winning programs
A friendly and knowledgeable staff
Sign up for your free tour of the Wellness Center by filling out the form on the right. We look forward to meeting you!